The Company of Angels
Poetry, scriptural traditions, hymnody, paintings and ancient beliefs have informed this set of movements.
There are also two vocal tracks with words by Edgar Allen Poe and Robert Bridges; and the Company of Angels itself, which attempts to suggest the dazzling glory of the heavenly host, assisted by that very traditional angelic sound – the harp.
Principally there are the three great Archangels of Biblical tradition: Michael the Peacemaker, whose incandescent arrival gives way to a spreading tranquillity: Gabriel the Mighty, whose power is announced by the plainchant for Michaelmas Day; and Raphael the Healer, introduced by trumpet fanfares and developing a warm string melody.
The Fairy Realm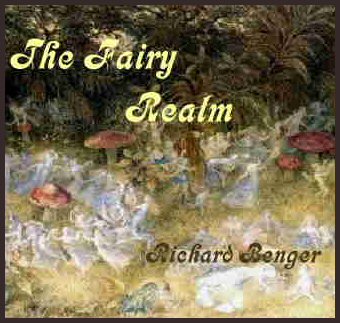 The 'Fairy Realm' was inspired by studying some beautifully illustrated books on the subject, and reading some of the fascinating tales and folklore associated with them. They include the fay creatures we know from childhood as well as darker and stranger beings. Some have stories to which the music is intrinsically linked, others are portraits or more general paintings in sound.